British MC Tanya Muneera Williams shares her story on changing society's perception of Muslim women…
In an essay in The Independent, British MC  shares how she confronts conventional expectations of what Muslim women look like. She stated, "I remember how society responded to me prior to my conversion. I was a girl about town and although I encountered racism and sexism I walked about hassle free, whereas now I face anything from micro-aggression to complete disdain. For me, this is even more troubling than the overt Islam-phobic name-calling on the Internet. That I can put down to bigotry, whereas the small everyday hostility from seemingly normal people speaks of the changing climate in the UK."
Tanya Muneera Williams is a part of the Bristol hip-hop duo, Poetic Pilgrimage. She and her other musical half, Sukina Owen-Douglas, made their musical debut in 2002. Eight years after the formation, they released their  Star Women Mixtape, in which the creative duo sampled "Satta Massagana," a well-known reggae track recorded by the Abyssinians. The song was a dedication to their Jamaican heritage and to highlight the predisposition toward spirituality through the use of reggae music. Since then, they have been trying to bring awareness to Black Muslim Women's issues that are often ignored.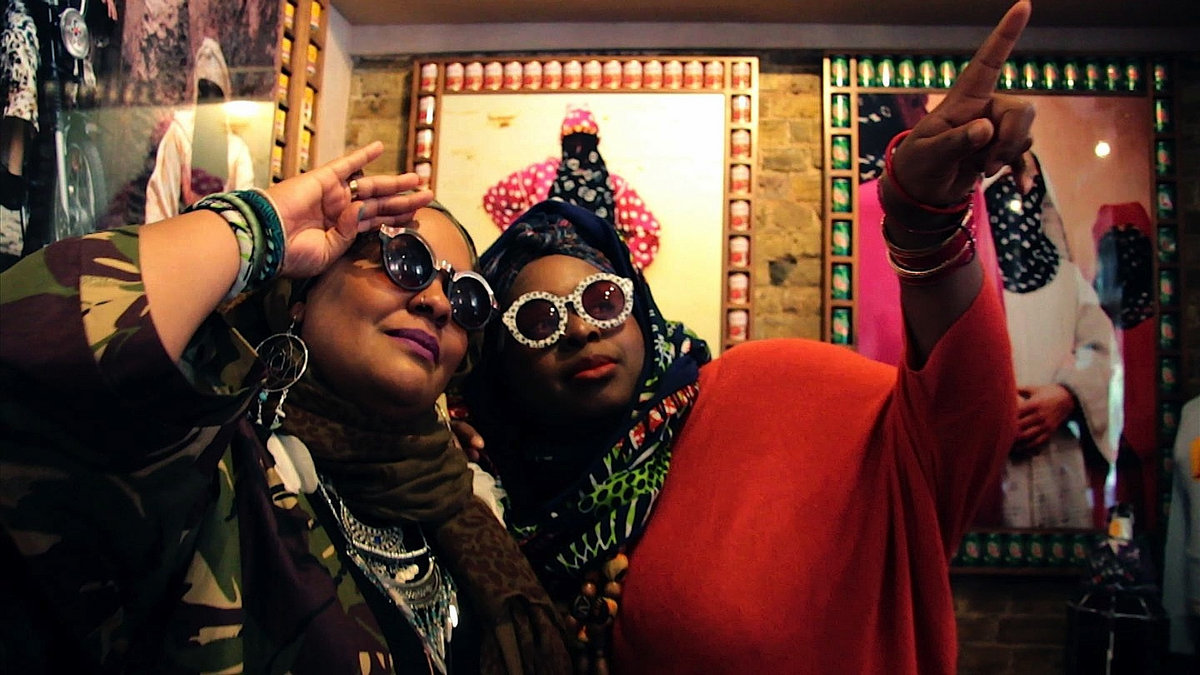 Unfortunately, Black Muslims, particularly in the Caribbean, face eradication in the mainstream and in the hip-hop industry. At times when Poetic Pilgrimage performs, it takes the crowd a while to get over the fact that they are running across the stage in hijabs.
British MC Tanya Williams wants to reclaim a space for Black Muslim women because although South Asian and Arab women have many struggles in common, Black Muslims face even worse conditions especially with other Muslims. Williams stated in an interview that she recalled facing discrimination from other Muslims concerning her faith and identity.
Tanya believes that reclaiming a space as an Afro-Jamaican woman would mean that she would have to challenge what feminine self-expression means,  especially since the Western world views the hijab as a symbol of women's oppression. She hopes that the hip-hop industry will become the defiant force to provide empowerment for Black Muslim women, particularly in the Western world and to break more stereotypes than any government policy.